Carroll County Memorial Hospital Named 2017 Most Wired
July 17, 2017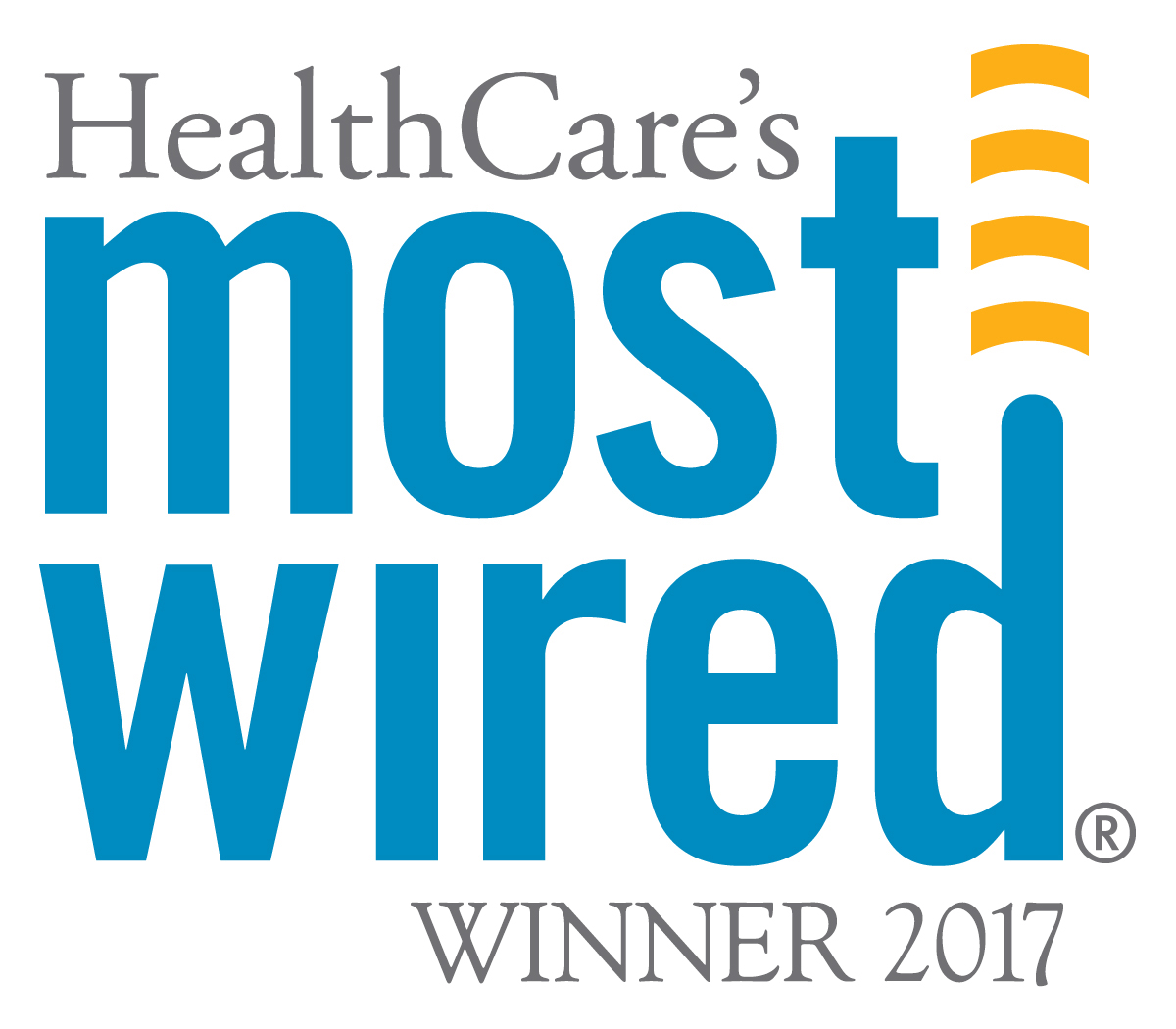 CARROLLTON, Mo. – Carroll County Memorial Hospital has received recognition as a 2017 Most Wired-Small & Rural health care facility. CCMH is one of two in Missouri to receive the award in the Small & Rural category this year. This is the second year CCMH has been awarded this honor.
"We are honored to be recognized for our quality commitment to patient care by ensuring our hospital's technology infrastructure is secure," said Bill Bollinger, CCMH Chief Information Officer. "We will continue to expand and explore options to provide patient access that's both user friendly and safe."
Technology is making it easier for CCMH patients and providers to interact, thus improving communication, safety and patient-provider relationships. New tools are helping patients become more actively involved in their care and maintaining their health, according to results of the 19th Annual Health Care's Most Wired® survey, released by the American Hospital Association's (AHA) Health Forum.
According to the survey, Most Wired hospitals are using smart phones, telehealth and remote monitoring to create more ways for patients to access health care services and capture health information. This year's results show:
76 percent offer secure messaging with clinicians on mobile devices.

When patients need ongoing monitoring at home, 74 percent use secure e-mails for patients and families to keep in touch with the care team.

68 percent simplify prescription renewals by letting patients make requests on mobile devices.

62 percent add data reported by patients to the electronic health record to get a better picture of what is going on with the patient.

Nearly half of the hospitals are using telehealth to provide behavioral health services to more patients.

40 percent offer virtual physician visits.

More than 40 percent provide real-time care management services to patients at home for diabetes and congestive heart failure.
CCMH, in partnership with Cerner Health, provide patients with a patient portal that allows them to check their latest lab results, request prescription refills, view and/or request an appointment, send secure messages to their care team, and access their visit care summary.
Dermatology and Endocrinology are offered to patients in CCMH's Outpatient Specialty Clinic through telehealth. Also, CCMH uses virtual physician visits in our Senior Life Solutions program to help meet the unique needs of older adults over the age of 65 struggling with depression and anxiety often related to aging.
"The Most Wired hospitals are using every available technology option to create more ways to reach their patients in order to provide access to care," said AHA President and CEO Rick Pollack. "They are transforming care delivery, investing in new delivery models in order to improve quality, provide access and control costs."
Innovation in patient care embraces emerging technologies and underscores the need for secure patient information exchange. CCMH has increased their use of sophisticated IT monitoring systems to detect patient privacy breaches, monitor for malicious activities or policy violations and produce real-time analysis of security alerts.
CCMH is transforming care delivery with knowledge gained from data and analytics. They are investing in analytics to support new delivery models and effective decision-making and training clinicians on how to use analytics to improve quality, provide access and control costs.
HealthCare's Most Wired® survey, conducted between Jan. 15 and March 15, 2017, is published annually by Hospitals & Health Networks (H&HN). The 2017 Most Wired® survey and benchmarking study is a leading industry barometer measuring information technology (IT) use and adoption among hospitals nationwide. The survey of 698 participants, representing an estimated 2,158 hospitals — more than 39 percent of all hospitals in the U.S. — examines how organizations are leveraging IT to improve performance for value-based health care in the areas of infrastructure, business and administrative management; quality and safety; and clinical integration.