CEO: CCMH Providers
August 24, 2022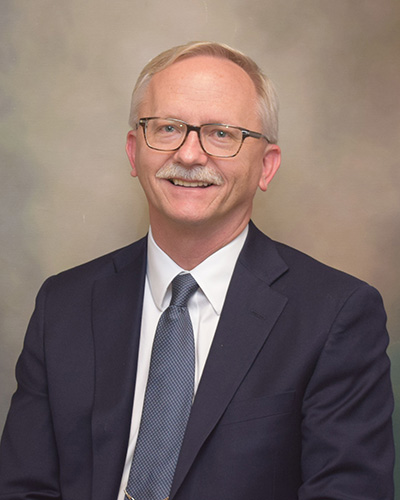 by Scott Thoreson, CCMH Chief Executive Officer
The provision of hospital services has changed at Carroll County Memorial Hospital (CCMH) over the past few years and we have followed much of the rest of the hospital industry with these changes. In particular, the changes I will be talking about will address how hospital inpatient departments and emergency departments are staffed by providers. The term "providers" is itself a somewhat modern term, in that "providers" is meant to be an all-encompassing reference to include physicians, nurse practitioners and physician assistants. There could be more disciplines that could be added to this list, but for our local purposes we will limit it to this group of professionals.
When CCMH began operation in 1961, the predominant health care "provider" was a physician, and those physicians by training were "generalists," meaning that they could pretty much do anything. It was common for physicians to operate a clinic. Usually in those days it was a solo practice in the rural areas, round on their patients in the morning in the hospital before they went to their own clinic, then maybe conduct rounds again at the hospital in the evening before going home. These solo physicians were essentially "on-call" all the time for their patients they admitted to the hospital. If they happened to be gone, they worked with another solo physician who would care for their patients in the interim. These family medicine physicians, also known as general practitioners or GPs, did everything from delivering babies to performing appendectomies and many things in between.
The desire to have "more of a life" for physicians has caused many changes over the years. Provider "burn-out" is a very real issue and actions are necessary to address this concern to maintain individuals in health care. Very few solo practices exist today. There are more group practices and practices organized and operated by hospitals and health systems. With fewer individuals able or willing to go the traditional medical school and residency route to become a physician, new categories of health care personnel, such as physician assistants and nurse practitioners, have come to pass and have filled important roles in caring for patients, particularly in rural areas such as Carroll County.
Models of care have also changed. Hospitalists are providers who only care for those patients who are occupying a bed as an inpatient, swing-bed patient or an observation patient. Swing-bed patients are typically past the acute phase of their hospital stay before they go home, or are discharged to a nursing home. Observation patients are those that are being held to determine what needs to happen next, whether that be to an inpatient status locally, transferred to a larger hospital elsewhere or possibly sent home. Many hospitals also employ providers who only work in the emergency department, and they perform shift work such as from 7 a.m. to 7 p.m. and vice versa. Hospitalists also have similar schedules. Many providers have drifted towards this kind of work setting since it has them working only while on their shift, compared with the physicians in the "old days," who were essentially working all the time.
At CCMH, the move to adopt a "hospitalist" model came in May 2020 for all of the reasons mentioned above. Starting in April this year, we moved to having our emergency department staffed by physicians from Friday morning to Monday morning each week by an external company – the same one that oversees our hospitalist program. Before we accept a new physician to become a hospitalist or emergency room physician, we perform an interview with the prospective candidate, review their history and credentials, and they must pass muster with us before they begin work at CCMH.
I hope this article has provided a bit more of an insight about the term "provider" and why we have hospitalists and emergency medicine physician specialists at CCMH. If you have a certain topic you would like us to discuss in our next article, please reach out to us at info@ccmhospital.org. I wish you good health!
More in this Series:
CEO: Holiday Message (Published December 20, 2021)
https://www.carrollcountyhospital.org/news/ceo-holiday-message
CEO: Different Types of Hospital Ownership (Published February 1, 2022)
https://www.carrollcountyhospital.org/news/ceo-different-types-of-hospital-ownership
CEO: A Hospital is Still a Business (Published March 16, 2022)
https://www.carrollcountyhospital.org/news/ceo-a-hospital-is-still-a-business
CEO: Why Healthcare is Expensive (Published May 4, 2022)
https://www.carrollcountyhospital.org/news/ceo-why-healthcare-is-expensive
CEO: National Hospital Week (Published May 11, 2022)
https://www.carrollcountyhospital.org/news/ceo-national-hospital-week
CEO: Social Determinants of Health (Published June 29, 2022)
https://www.carrollcountyhospital.org/news/ceo-social-determinants-of-health
CEO: Financial Assistance (Published July 20, 2022)
https://www.carrollcountyhospital.org/news/ceo-financial-assistance