CEO: Hospital Week 2023
May 03, 2023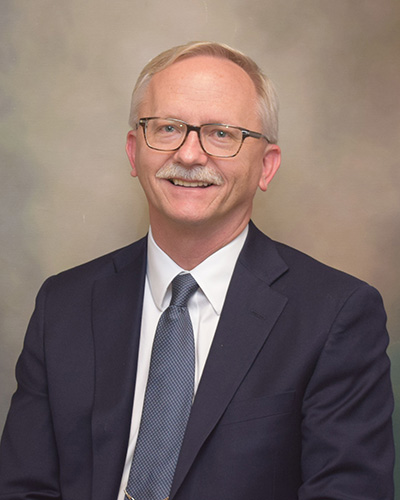 by Scott Thoreson, CCMH Chief Executive Officer
National Hospital Week takes place next week, May 7-13, and highlights the important role that hospitals play across the country in helping keep people healthy and addressing the needs of the sick and injured.
The origins of "National Hospital Day" goes back to 1921 to encourage trust in hospitals in the wake of the 1918 Spanish flu outbreak when approximately 675,000 people died in our country from this disease. Hospitals didn't have the best of reputations back in those days and hospitals were regarded as places where patients went to die. U.S. President Warren G. Harding honored the famous nurse, Florence Nightingale, and picked May 12, her birthday, to honor the famed nurse who set initial standards for hospital quality during the Crimean War of 1854. National Hospital Day was expanded to National Hospital Week in 1953 to give hospitals more time to educate the public about medical care.
Many things have changed in the last 100 years. Hospitals have a much better reputation as places where people come in for service, and the vast majority of them get discharged to go home. Hospitals are an important part of the community's infrastructure with the services they provide, as well as the employment opportunities provided in the hospital. Many other businesses and the growth of the community are impacted by the presence of, or lack of, a hospital. At CCMH we employ 246 individuals and are the largest employer in Carroll County. We have approximately 214 full-time equivalents (FTEs) which equates to those that work an approximate 40 hour work week or greater. Our payroll for our last completed fiscal year was $15 million and our benefit cost was $3 million. Of course our employees circulate their earnings locally and a generally accepted method is to assume that these dollars churn 3 times before they leave the area. Thus, hospital employees are responsible for approximately $45 million annually in economic vitality for Carrollton and Carroll County.
Our employees are certainly the key to our past and future success. There is a great deal of longevity amongst our employee group and currently our longest employed CCMH employee has been with us for 41 years. As a group, our employees total 1,925 years of experience working as a CCMH employee, which breaks down to an average of about 8 years per CCMH employee. There is a lot of comfort for patients who have continuity of caregiving personnel, and it also says a lot about the organization when employees decide to stay.
As always, during Hospital Week we plan to recognize our employees with activities such as a breakfast hosted by the Department Directors, games, gifts, carnival duck races and a special visit by Foley's Sweet Treats.
I hope this article has provided a bit more of an insight about Hospital Week and why it is such a big deal. I would encourage you to reach out to your friends, family members and neighbors who work at CCMH and express your appreciation to them – the last few years have been especially difficult. We consider our patients as our neighbors. I wish you good health!
More in this Series:
CEO: Prior Authorizations (Published April 5, 2023)
https://www.carrollcountyhospital.org/news/ceo-prior-authorizations
CEO: Staff Shortage and Open Positions (Published February 8, 2023)
https://www.carrollcountyhospital.org/news/ceo-staff-shortage-and-open-positions
CEO: End of Year 2022 (Published December 14, 2022)
https://www.carrollcountyhospital.org/news/ceo-end-of-2022
CEO: Purpose of the Foundation (Published November 10, 2022)
https://www.carrollcountyhospital.org/news/purpose-of-the-foundation
CEO: Health Insurance Portability and Accountability Act (Published September 28, 2022)
https://www.carrollcountyhospital.org/news/ceo-health-insurance-portability-and-accountability-act
CEO: CCMH Providers (Published August 24, 2022)
https://www.carrollcountyhospital.org/news/ceo-ccmh-providers
CEO: Financial Assistance (Published July 20, 2022)
https://www.carrollcountyhospital.org/news/ceo-financial-assistance
CEO: Social Determinants of Health (Published June 29, 2022)
https://www.carrollcountyhospital.org/news/ceo-social-determinants-of-health
CEO: National Hospital Week (Published May 11, 2022)
https://www.carrollcountyhospital.org/news/ceo-national-hospital-week
CEO: Why Healthcare is Expensive (Published May 4, 2022)
https://www.carrollcountyhospital.org/news/ceo-why-healthcare-is-expensive
CEO: A Hospital is Still a Business (Published March 16, 2022)
https://www.carrollcountyhospital.org/news/ceo-a-hospital-is-still-a-business
CEO: Different Types of Hospital Ownership (Published February 1, 2022)
https://www.carrollcountyhospital.org/news/ceo-different-types-of-hospital-ownership
CEO: Holiday Message (Published December 20, 2021)
https://www.carrollcountyhospital.org/news/ceo-holiday-message