CEO: Rural Emergency Hospitals
September 20, 2023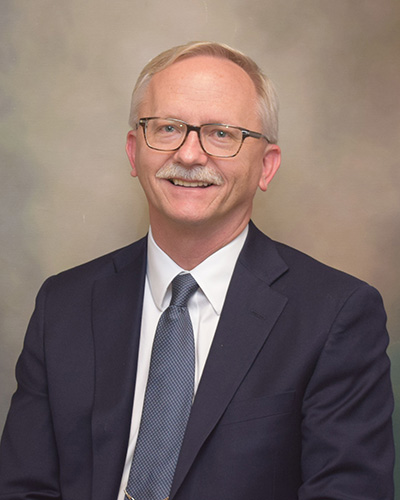 By Scott Thoreson, Carroll County Memorial Hospital Chief Executive Officer
It is getting tougher all the time for rural hospitals to make a go of it in our country, and in the state of Missouri. I recently became aware of an article that discussed a July 2023 report from the Center for Healthcare Quality and Payment Reform, which is a national policy group. This report shared that 19 of the 57 rural hospitals in Missouri are at risk of closing due to financial issues and it may take 6-7 years for this financial decline to play out. Eight of these 19 are in extra difficult financial strains and could close in the next 2-3 years. Ten rural hospitals have closed in Missouri since 2012.
The federal government created a new category of hospital, the Rural Emergency Hospital (REH), in response to some of these challenges of rural areas. A Rural Emergency Hospital has the traditional departments that most hospitals have, including an emergency department, but they are not allowed to keep a patient in the hospital for more than 24 hours. Essentially patients need to be discharged home or transferred to another hospital. The difficulty in staffing inpatient beds when the average patient census is so low and the shortage of personnel, particularly registered nurses and physicians, makes it difficult to obtain and retain these kinds of caregivers, and it is becoming prohibitively expensive to take care of these few patients.
The Missouri legislature this past session provided the legal language for Rural Emergency Hospitals to operate in the state. There was a study completed by the North Carolina Rural Health Research Program in July 2021 that looked at data and made a prediction that there would be 68 rural hospitals across the country that would convert to REH status. There were three general indicators of hospitals that would try for this designation, which starts with having a rural hospital with 50 beds or less: 1) three consecutive years of having a negative total margin – meaning that the hospital lost money on operations, even considering any additional revenue sources like donations, investment earnings or tax district receipts; 2) the average daily census of inpatients and swing-bed patients (patients who are more like temporary nursing home patients) is less than three; 3) net patient revenue (gross charges minus all the charges that are not paid by Medicare, Medicaid, commercial insurance, bad debt and charity care) is less than $20 million per year. CCMH does not meet any of these three criteria and is not currently contemplating this kind of conversion. The above research indicated that about half of the 68 hospitals that are modeled to convert to REH status would come from just four states: Kansas, Texas, Nebraska and Oklahoma.
At CCMH, we are still basking in the glow of our notification a few months ago that we were named a Top 20 Critical Access Hospital (CAH) in the country. The National Rural Health Association together with Chartis, a healthcare consulting company, analyzed eight different performance metrics to develop the Top 100 CAHs and then the Top 20 CAHs. While we are better off in many ways compared to other rural hospitals in Missouri, we share common problems with the most prevalent one now being the registered nurse shortage. Our staff have been creative in staffing our clinic and hospital, but it has been a struggle and hospitals across Missouri have about a 20 percent vacancy rate amongst their registered nursing staff for a shortage of about 7,000 RNs; enough to populate Carrollton two times over.
We will continue to analyze and modify how we care for our patients to provide the best possible care that we can and at the same time being good stewards of our resources. Thank you for the opportunity to share some of these futuristic developments as hospitals contemplate their futures. If you have a question you would like addressed in this column, please send it to info@ccmhospital.org. I wish you good health!
More in this Series:
CEO: Primary Care Provider (Published August 23, 2023)
https://www.carrollcountyhospital.org/news/ceo-primary-care-provider
CEO: Supply Shortages (Published June 28, 2023)
https://www.carrollcountyhospital.org/news/ceo-supply-shortages
CEO: CCMH Named Top 20 Critical Access Hospital (Published June 14, 2023)
https://www.carrollcountyhospital.org/news/ceo-ccmh-named-top-20-critical-access-hospital
CEO: Hospital Week 2023 (Published May 3, 2023)
https://www.carrollcountyhospital.org/news/ceo-hospital-week-2023
CEO: Prior Authorizations (Published April 5, 2023)
https://www.carrollcountyhospital.org/news/ceo-prior-authorizations
CEO: Staff Shortage and Open Positions (Published February 8, 2023)
https://www.carrollcountyhospital.org/news/ceo-staff-shortage-and-open-positions
CEO: End of Year 2022 (Published December 14, 2022)
https://www.carrollcountyhospital.org/news/ceo-end-of-2022
CEO: Purpose of the Foundation (Published November 10, 2022)
https://www.carrollcountyhospital.org/news/purpose-of-the-foundation
CEO: Health Insurance Portability and Accountability Act (Published September 28, 2022)
https://www.carrollcountyhospital.org/news/ceo-health-insurance-portability-and-accountability-act
CEO: CCMH Providers (Published August 24, 2022)
https://www.carrollcountyhospital.org/news/ceo-ccmh-providers
CEO: Financial Assistance (Published July 20, 2022)
https://www.carrollcountyhospital.org/news/ceo-financial-assistance
CEO: Social Determinants of Health (Published June 29, 2022)
https://www.carrollcountyhospital.org/news/ceo-social-determinants-of-health
CEO: National Hospital Week (Published May 11, 2022)
https://www.carrollcountyhospital.org/news/ceo-national-hospital-week
CEO: Why Healthcare is Expensive (Published May 4, 2022)
https://www.carrollcountyhospital.org/news/ceo-why-healthcare-is-expensive
CEO: A Hospital is Still a Business (Published March 16, 2022)
https://www.carrollcountyhospital.org/news/ceo-a-hospital-is-still-a-business
CEO: Different Types of Hospital Ownership (Published February 1, 2022)
https://www.carrollcountyhospital.org/news/ceo-different-types-of-hospital-ownership
CEO: Holiday Message (Published December 20, 2021)
https://www.carrollcountyhospital.org/news/ceo-holiday-message