CEO: Staff Shortage and Open Positions
February 08, 2023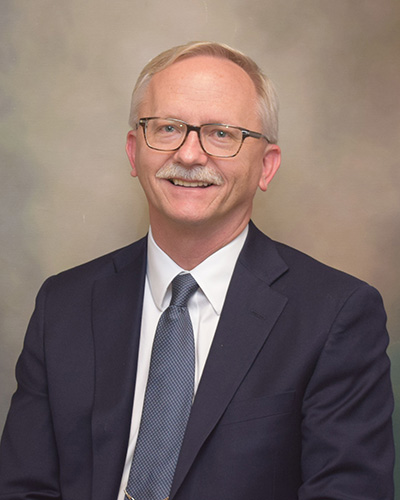 by Scott Thoreson, CCMH Chief Executive Officer
It is not uncommon nowadays to hear of the difficulty in finding employees to work, whether that be at local restaurants, schools, law enforcement, or health care facilities. In reality, it is probably safe to say that there are very few places of employment that can claim that they are not short of staff or have serious concerns about the ability to fill an opening if they had one.
A Missouri Hospital Association survey from 2022 found astronomical rates of vacancy and turnover amongst many categories of front-line workers including Registered Nurses (RNs), Respiratory Therapists (RTs), as well as non-clinical support workers in housekeeping and dietary services. Staff RN vacancies in this report finds vacancies, or open positions that have not been filled, at 19.8 percent (or 1 in every 5 RN positions), which was the highest in the 21 year history of the survey. Between the 2020 and 2022 surveys, there was a 98 percent increase in RN vacancies. Missouri has about 34,000 staff RNs working in hospitals with more than 8,000 openings. Jon Doolittle, the President and CEO of the Missouri Hospital Association, stated that these trends are "unprecedented and they are unsustainable."
At CCMH, we have not been immune to the difficulty in filling our open positions and have had to be creative to meet the needs of our patients. We have revised our salary program to be more nimble to address the marketplace. We have created an internal program to encourage our own staff to help secure new employees. We have altered our models of care to accommodate other kinds of professionals, such as hiring a Licensed Practical Nurse (LPN) to work in our Cardiac Rehabilitation department when it became clear that we could not recruit a hard-to-find respiratory therapist. We have also taken steps to recruit laboratory technicians from the Philippines, with the assistance of a company dedicated to this effort, as a result of not being able to successfully source these professionals via traditional methods.
It is indeed critical to keep the workforce that we have and a big part of that is to grow an awesome culture which develops the talents of all of our employees, as well as making it fun to come to work every day. At each orientation session, I have the privilege of being the first one to speak to our new employees. I always ask them that since jobs are plentiful in healthcare and workers are scarce, why do they choose to work at CCMH? Without question, the most common response is that they know someone who already works at CCMH and they like their job. Another common response is they themselves have been a patient at CCMH, or a family member has, and they have come to appreciate the high level of care that is provided by CCMH employees, as well as admire this unique environment.
The employee shortage for healthcare will not be solved anytime soon. I think of the old Chinese Proverb regarding "the best time to plant a tree was 20 years ago. The second best time is today." At CCMH, we will be "doubling-down" on working with the youth in our surrounding schools and communities to support and highlight the various rewarding careers that are available in healthcare. This is a longer term plan, but what I have observed is that the individuals who grow up in Carroll County and surrounding areas have a strong connection to this place and many are drawn back to it to raise their families.
I hope this article has provided a bit more of an insight about the shortage of health care workers in Missouri. If you have a certain topic you would like us to discuss, please reach out to us at info@ccmhospital.org. I wish you good health!
More in this Series:
CEO: End of Year 2022 (Published December 14, 2022)
https://www.carrollcountyhospital.org/news/ceo-end-of-2022
CEO: Purpose of the Foundation (Published November 10, 2022)
https://www.carrollcountyhospital.org/news/purpose-of-the-foundation
CEO: Health Insurance Portability and Accountability Act (Published September 28, 2022)
https://www.carrollcountyhospital.org/news/ceo-health-insurance-portability-and-accountability-act
CEO: CCMH Providers (Published August 24, 2022)
https://www.carrollcountyhospital.org/news/ceo-ccmh-providers
CEO: Financial Assistance (Published July 20, 2022)
https://www.carrollcountyhospital.org/news/ceo-financial-assistance
CEO: Social Determinants of Health (Published June 29, 2022)
https://www.carrollcountyhospital.org/news/ceo-social-determinants-of-health
CEO: National Hospital Week (Published May 11, 2022)
https://www.carrollcountyhospital.org/news/ceo-national-hospital-week
CEO: Why Healthcare is Expensive (Published May 4, 2022)
https://www.carrollcountyhospital.org/news/ceo-why-healthcare-is-expensive
CEO: A Hospital is Still a Business (Published March 16, 2022)
https://www.carrollcountyhospital.org/news/ceo-a-hospital-is-still-a-business
CEO: Different Types of Hospital Ownership (Published February 1, 2022)
https://www.carrollcountyhospital.org/news/ceo-different-types-of-hospital-ownership
CEO: Holiday Message (Published December 20, 2021)
https://www.carrollcountyhospital.org/news/ceo-holiday-message