CEO: Supply Shortages
June 28, 2023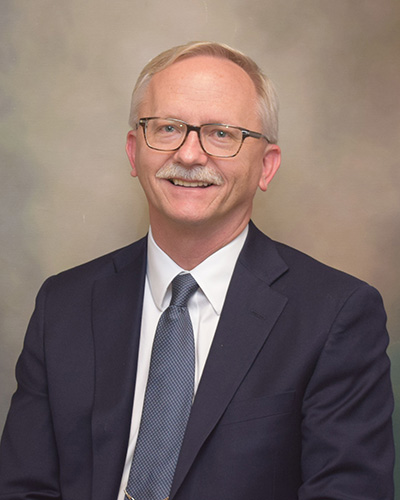 By Scott Thoreson, CCMH Chief Executive Officer
By now pretty much everyone has heard about the various supply shortages that have impacted us as citizens of the United States. During the pandemic, a trip to the grocery store was a visual reminder of what we didn't have access to and what we may have taken for granted. In the healthcare business, we have also dealt with supply shortages and our staff has been creative in finding alternative products and figuring out other ways to meet patient needs.
There is one particular shortage that was shared internally recently that had to do with chemotherapy drugs for cancer treatment, in particular carboplatin and cisplatin. The National Comprehensive Cancer Network conducted a survey of its centers and shared that 25 of the 27 respondents to the survey reported a shortage of carboplatin, and more than a third stated they were not able to provide the intended dose and schedule for their treatments. There were 19 hospitals in the survey that reported shortages of cisplatin, but all were able to maintain treatments for current patients. In the pharmacy world, there is a "scorecard" that is kept to track drug shortages and through the first quarter of 2023, there were 301 active national drug shortages as reported by the University of Utah Drug Information Service.
The main reason for this particular shortage of chemotherapy drugs is a factory in India that is relied upon to provide these drugs, and that factory had to pause production due to quality concerns. You might recall, not that long ago there was a serious shortage of baby formula due to a factory in Michigan having quality issues. When they ceased production, people were sent scrambling to find available formula for their babies.
Here at CCMH, we currently have been able to access enough chemotherapy drugs to provide the needed treatment regimen to our patients. Our staff are persistently working with our supply chain partners to obtain what is available, if there is any available. In this kind of situation, it isn't possible for a patient to simply go elsewhere should one particular hospital not have the drug, because other hospitals do not have it either.
In an effort to address the shortages, the Food and Drug Administration recently agreed to allow new drug imports from China. With these new imports and increased production by manufacturers, some hope is provided for patients in the future.
As we celebrate the Fourth of July this year and are reminded of the independence we earned almost 250 years ago, we need to keep in mind that our economy and supply chain is still very much dependent on companies outside of the United States.
Our team will continue to do everything in our power to meet the needs of our patients and we will be straightforward with our patients if shortages need to be navigated as a part of their care. We can all pray new and creative solutions are found to take care of patients nationwide.
I hope this article has provided a bit more of an insight about supply shortages in healthcare and why it is such a big deal, in particular, with these specific chemotherapy drugs. If you have a certain topic you would like us to address, please reach out to us at info@ccmhospital.org. I wish you good health.
More in this Series:
CEO: CCMH Named Top 20 Critical Access Hospital (Published June 14, 2023)
https://www.carrollcountyhospital.org/news/ceo-ccmh-named-top-20-critical-access-hospital
CEO: Hospital Week 2023 (Published May 3, 2023)
https://www.carrollcountyhospital.org/news/ceo-hospital-week-2023
CEO: Prior Authorizations (Published April 5, 2023)
https://www.carrollcountyhospital.org/news/ceo-prior-authorizations
CEO: Staff Shortage and Open Positions (Published February 8, 2023)
https://www.carrollcountyhospital.org/news/ceo-staff-shortage-and-open-positions
CEO: End of Year 2022 (Published December 14, 2022)
https://www.carrollcountyhospital.org/news/ceo-end-of-2022
CEO: Purpose of the Foundation (Published November 10, 2022)
https://www.carrollcountyhospital.org/news/purpose-of-the-foundation
CEO: Health Insurance Portability and Accountability Act (Published September 28, 2022)
https://www.carrollcountyhospital.org/news/ceo-health-insurance-portability-and-accountability-act
CEO: CCMH Providers (Published August 24, 2022)
https://www.carrollcountyhospital.org/news/ceo-ccmh-providers
CEO: Financial Assistance (Published July 20, 2022)
https://www.carrollcountyhospital.org/news/ceo-financial-assistance
CEO: Social Determinants of Health (Published June 29, 2022)
https://www.carrollcountyhospital.org/news/ceo-social-determinants-of-health
CEO: National Hospital Week (Published May 11, 2022)
https://www.carrollcountyhospital.org/news/ceo-national-hospital-week
CEO: Why Healthcare is Expensive (Published May 4, 2022)
https://www.carrollcountyhospital.org/news/ceo-why-healthcare-is-expensive
CEO: A Hospital is Still a Business (Published March 16, 2022)
https://www.carrollcountyhospital.org/news/ceo-a-hospital-is-still-a-business
CEO: Different Types of Hospital Ownership (Published February 1, 2022)
https://www.carrollcountyhospital.org/news/ceo-different-types-of-hospital-ownership
CEO: Holiday Message (Published December 20, 2021)
https://www.carrollcountyhospital.org/news/ceo-holiday-message