CEO: Why Healthcare is Expensive
May 04, 2022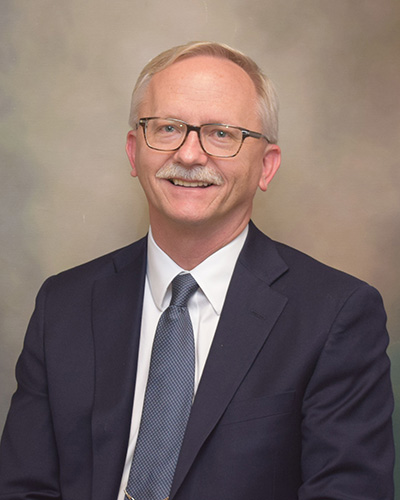 by Scott Thoreson, CCMH Chief Executive Officer
My last article talked about how hospitals are a unique type of business, mostly known as a place for people to come to when they are injured or sick. It is no secret that health care is expensive and my goal with this article today is to pass along some information that speaks to why healthcare is expensive and what we are doing to better address this issue.
I shared in my last article that all health care providers have some sort of "charge master" that lists the prices for the various services that they provide. This charge master is a historic document in most cases that is updated based on inflation and changes that take place with insurance companies and legislation. At CCMH, approximately 66 percent of our net revenue comes from the Medicare and Medicaid programs. I say "net revenue" because what occurs in all hospitals is that there is a difference between what is charged from the charge master and what is actually received from third-party payers, such as Medicare and Medicaid.
Many hospitals and clinics have costs to operate their organizations that are in excess of what Medicare and Medicaid pay, thus they need to make up the difference by getting paid closer to the amount of their charge master from other sources; historically, this has been commercial insurance companies. This type of reliance on other payers is known as "cost-shifting." As time has gone on, commercial insurance companies have been less willing and able to assume these higher costs. Since Medicare and Medicaid make up such a large percentage of overall revenue, healthcare providers need to work with these programs and care for these patients.
There are many reasons why healthcare is so expensive. I have read articles that have stated that healthcare is second only to nuclear power plants in the amount of regulations that are required to be in place. All these regulations come at a price and that ultimately gets passed along to the patients. Approximately 60 percent of the costs of hospitals come from the salaries and benefits that are paid for our personnel. Most of the employees of CCMH have graduated from a post-secondary school, many with graduate degrees, and all these years of education equate to professionals that are paid a commensurate wage. Over the years, there has been a movement towards practicing "defensive medicine," which is done to prevent lawsuits and this can involve ordering additional tests that are done "just in case" of litigation from patients. The increasing cost of drugs is another large factor in why a hospitalization is so expensive. There have been many advances in drugs in recent years, as evidenced by commercials, and the United States as a whole has been funding this development by higher prices than what is found in most other countries. People have been living longer with chronic diseases, with new drugs making this possible, but at a financial cost.
So how have hospitals and healthcare providers worked to reduce costs? Technology has improved how patients are cared for and hospital stays that used to be a week can now be done on an outpatient basis. We have seen many of these changes occur with orthopedic surgeries in particular, such as knee replacements. The introduction of new medicines have also lessened the length of hospital stays. Of course, these new technologies and medications come at a price, but the net result is enabling patients to get home sooner with less discomfort and better outcomes. At CCMH, we believe that it makes good sense to invest in technology and practices that can keep a patient living at home, receiving the care that they need in a way that makes them feel most comfortable.
Healthcare providers are also working to help keep patients healthy in the first place and this does save money for patients compared with getting sick. For several years, we have had nurses in the clinic who specialize in annual wellness visits, particularly for the Medicare population. This visit looks at the health maintenance items that are appropriate for the patient and work to get them done, including the ever-popular colonoscopy to check for colon cancer.
It has been researched and determined that the actual provision of services in clinics and hospitals are only responsible for about 20 percent of a person's overall health. That means that the other 80 percent comes from what a person eats, their home setting or if the person smokes or drinks. In general, these characteristics are known as social determinants of health and healthcare organizations are partnering with other community agencies to better address these needs.
I hope this article has provided a bit more of an insight about why healthcare is so expensive. If you have a certain topic you would like us to discuss, please reach out to us at info@ccmhospital.org. I wish you good health!
More in this Series:
CEO: Holiday Message (Published December 20, 2021)
https://www.carrollcountyhospital.org/news/ceo-holiday-message
CEO: Different Types of Hospital Ownership (Published February 1, 2022)
https://www.carrollcountyhospital.org/news/ceo-different-types-of-hospital-ownership
CEO: A Hospital is Still a Business (Published March 16, 2022)
https://www.carrollcountyhospital.org/news/ceo-a-hospital-is-still-a-business