NOTICE: CCMH Provides Details Regarding FastHealth Letter
May 01, 2018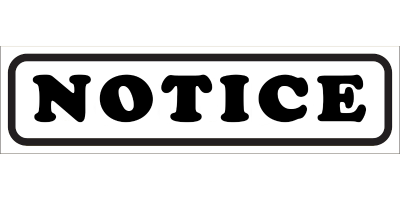 Carroll County Memorial Hospital Administration has received several inquiries regarding the legitimacy of a letter from FastHealth Interactive Healthcare indicating a security incident. The following information provides details regarding FastHealth's relationship with CCMH.
FastHealth is a company with whom Carroll County Memorial Hospital contracted to provide the hosting and programming for its website from 2006-2010.

After investigation, FastHealth determined that an unauthorized third-party accessed their web server, and may have been able to acquire information from the online employment application database.

FastHealth is required to alert persons who may have been affected by this unauthorized access to their server by sending letters to those whose information had the potential to be accessed.

FastHealth is offering one year of identity monitoring services to all persons who receive the letter.
CCMH takes the privacy of patients, employees, and the community very seriously. To be clear, this incident is a FastHealth security issue; it is not a Carroll County Memorial Hospital security issue and does not reflect the security of the CCMH data systems. CCMH discontinued contracted services with FastHealth in 2010.
Many other hospitals and healthcare organization were affected by this incident. If you are a recipient of the FastHealth notification letter and have questions or concerns, please contact the call center, which is included in the letter (1-833-215-3730).